EPS blocks and sheets for geotechnical solutions and building projects.
Lightweight, easy to handle, lower transportation costs, cost-effective.
Void filling and Retaining Walls
Polystyrene construction foam blocks are a cost-effective way to fill voids in landscaping, create retaining walls and use in general construction.
All AUSBLOX polystyrene is manufactured to Australian Standards. This allows designers to use the density and strength of polystyrene to know how the product will perform under design loads and provide land settlement solutions and slope stabilisation.
Lightweight polystyrene blocks are easy to handle and put in place without using heavy lifting gear. This makes them easy to handle in difficult terrain and cost-effective when compared to traditional fill products.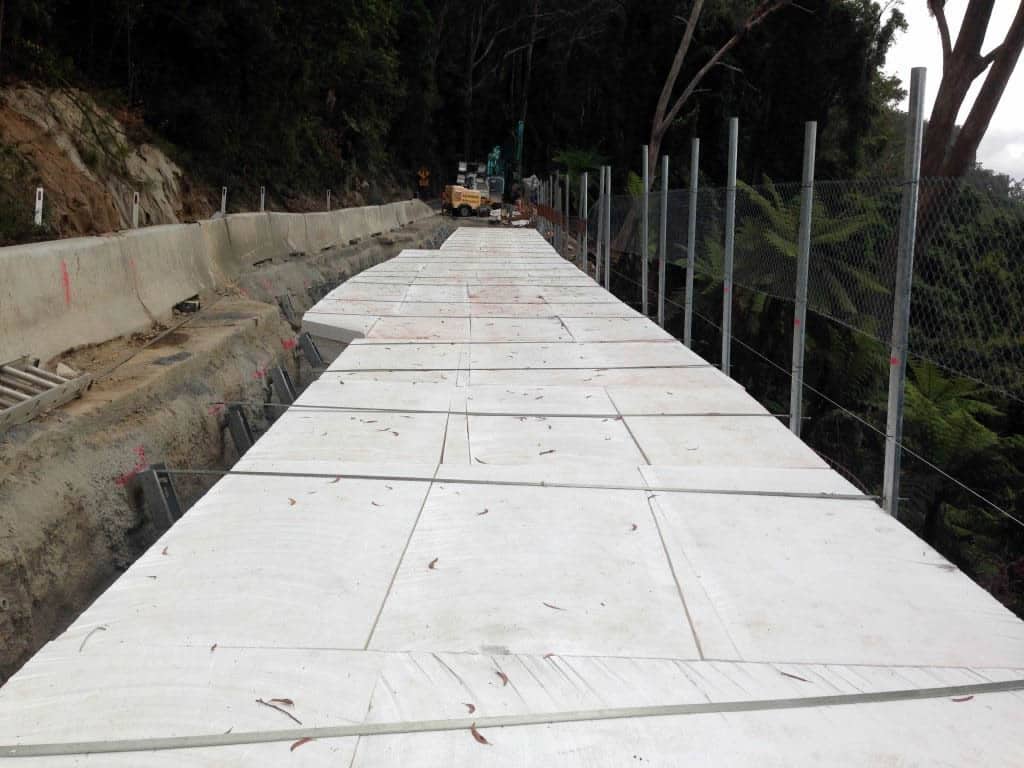 Polystyrene blocks can be easily cut into most two-dimensional shapes and also some three-dimensional shapes. AUSBLOX has undertaken many projects in the residential, industrial and commercial fields.
Blocks are manufactured to the specified shape and size of the designer minimising onsite cutting and fitting and costly onsite waste.
Perfect for concrete infill, platforms, raised flooring, terraced seating solutions and more. Stadium seating, cinema and theatre seating are perfect projects for polystyrene and concrete forms.
Ausblox also specialise in making void formers for pre-stressed concrete beams of large lengths. Manufactured eps blocks in manageble lengths are easily transported to site where the large concrete beams are created.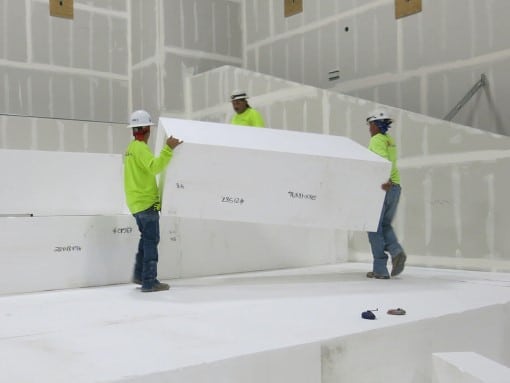 Piling or secant walling is an effective use of polystyrene. They provide a lateral strength for embedded foundations and enable construction right up to property boundries.
Suitable for basement, underground parking, waterfront projects and tricky soil conditions.
Ausblox will prefabricate the formers to precise specification ensuring accurate installation and precise fit onsite.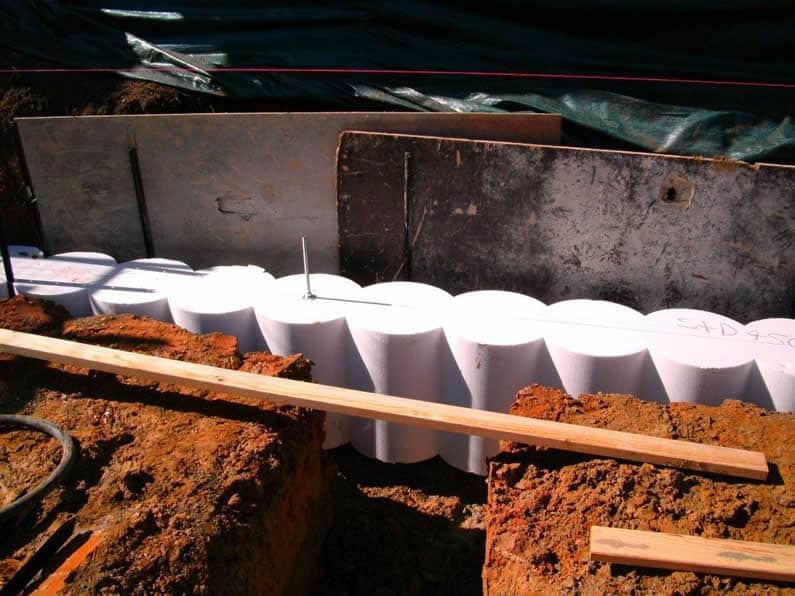 Both Polystyrene and Isoboard are used widely in the construction industry as the base for render systems. Due to the high insulation value, lightweight nature and durability of polystyrene this type of system is extremely popular in the home renovation market and new home market.
Lightweight polystyrene sheets make installation easy and save on transport, labour, and onsite machinery costs.
EPS has great insulating properties with millions of air pockets created in the construction of the polystyrene blocks or sheets that impede the flow of heat. This means that things remain cool in the summer months and warm in the winter.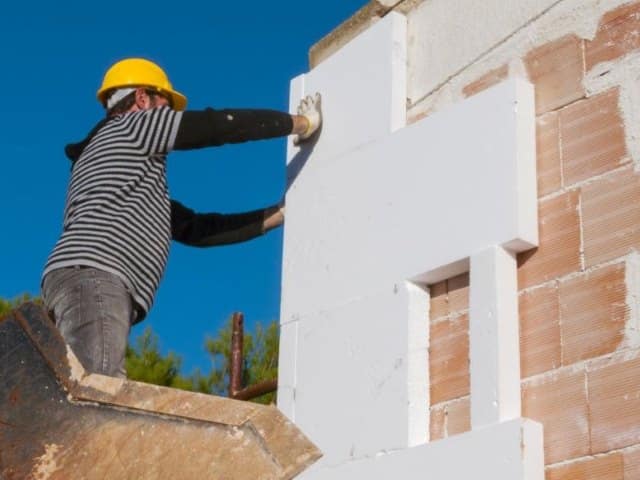 Architectural Shapes and Profiles
Profiles manufactured using polystyrene are also a very popular and cost-effective way of providing an architecturally ornate finish.
AUSBLOX can cut window sills, corbels and quoins, as well as a wide variety of other shapes.
Also perfect for ornate facades and elaborate forms, lettering and complicated shapes.
Perfect for recreating shapes and forms of historical consequence used in construction and stage and film sets. Ausblox can create the profiles for your construction project or stage and film productions and produce the intricate detail with our advanced cutting technology.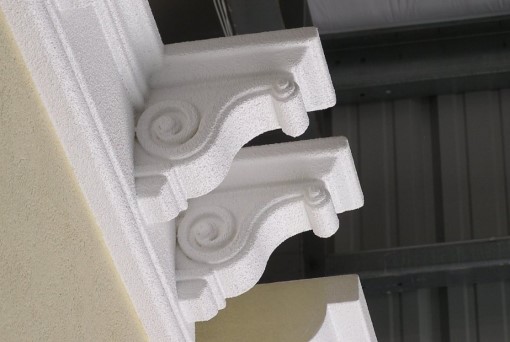 Polyurethane Construction Foam Products
Local manufacturing, local delivery, better service. 
Ausblox PUR and PIR Polyurethane Foam products provide extra strength, thermal and fire resistance properties for a situation where greater performance is required or high Australian Standard conformity is a necessity. Ausblox is NSW's leading Expanded Polystyrene (EPS) and Polyurethane (PUR) block manufacturer.