Film and Stage Polystyrene Sculpting
Sets and Props for Film and Stage
AUSBLOX has supplied polystyrene products to a number of major motion pictures. These polystyrene products are versatile materials that can be cut and shaped by hand tools as required.
From individual props to whole sets EPS can provide live-like shapes and structures to enhance the production value. We work closely with property managers and set designers to create their production designs
AUSBLOX supplies a range of styrene densities, from cost-effective low density styrene to load bearing high density styrene that provides an excellent finish.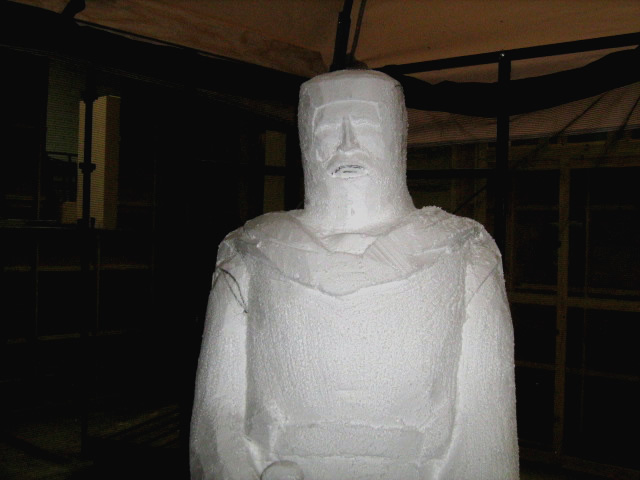 Stage props and sets with EPS forms
Compared to a traditional wooden set, polystyrene is much lighter quicker and easier to move. Productions can now easily be more dynamic in set changes. It is therefore an ideal base for stage backdrops, as it is much lighter and safer to use.
Sculpting
Medium density polystyrene is the material of choice when sculpting. It provides a good finish when shaped while still remaining cost effective and easy to carve. Our cutting machines can also cut a two dimensional side profile to provide the basic shape for further sculpting.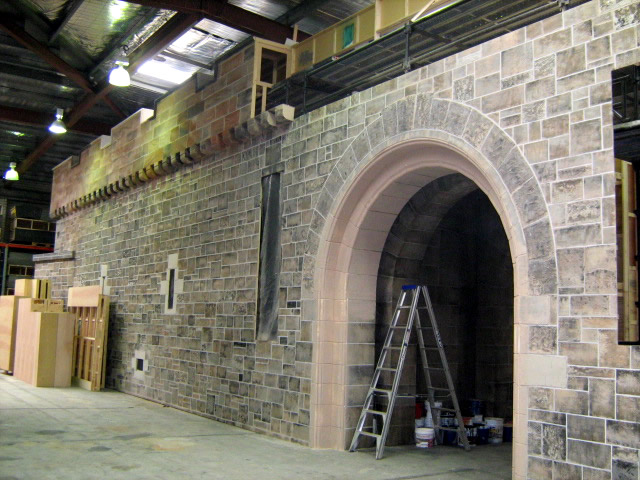 Extra Fire Retardant Standards
Where a higher fire-resistance rating is required Ausblox Polyurethane products can be used to meet the most rigorous standards.
Film and Stage Polystyrene Props and Backdrops
Get in touch with our experienced design and manufacture team